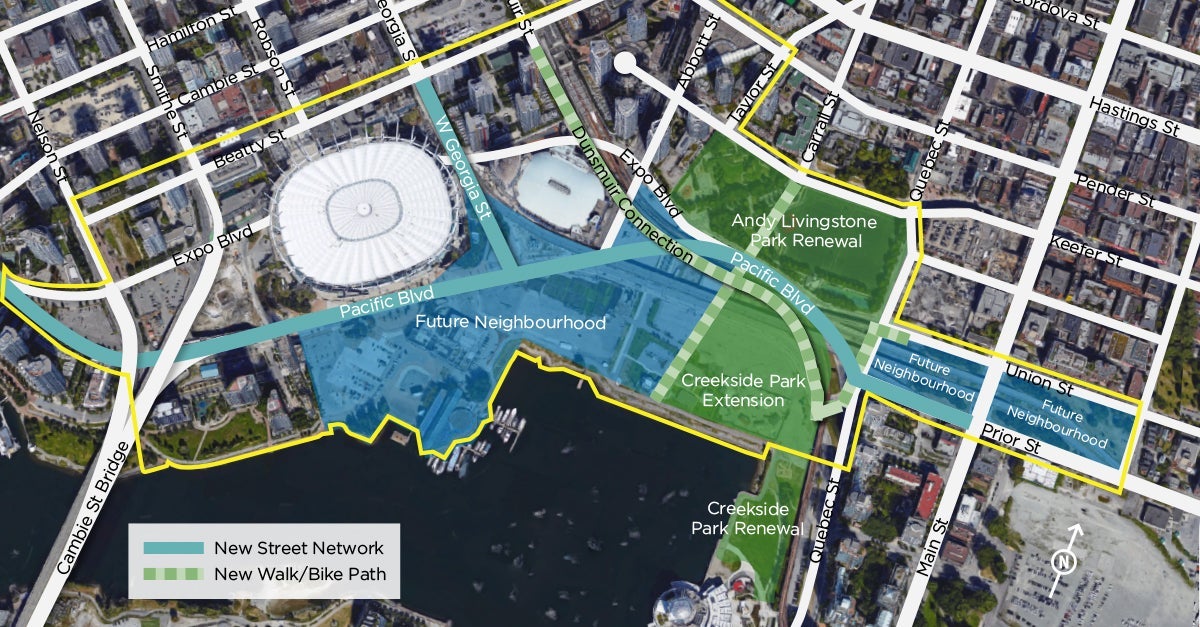 Vancouver City Council has proceeded to the next step in their
plan
towards the removal of the Georgia and Dunsmuir viaducts. Their replacement will be a new park and condo towers.
The controversy emerging is that three of those towers have earned an exemption from height limits, allowing them to potentially block mountain views that are among 27 view corridors the city has protected since the 1980s.
The city plan emphaszies that these taller towers that would be a part of a "Georgia Gateway," and make "significant and recognizable new benchmarks for architectural creativity and excellence, while making a significant contribution to the beauty and visual power of the city's skyline."
The city estimates these changes will accommodate about 12,000 new residents and up to 8,000 new people working in the area over the next 20 years, which is about how long the plan's implementation is expected to take.
Of that total there will be 1,800 social housing units, accommodating about 3,250 people.
Included in the viaduct removal is an 11-acre addition to waterfront park and Dunsmuir Park. The finished parks would include a wetlands area, water play area, outdoor covered pavilion and rebuilt skate park, and complete a continuous network of parks and seawall paths around False Creek.
A new major roadway along Pacific Boulevard, which will replace the viaducts in feeding car traffic in and out of downtown from the east, will cut between Andy Livingston Park and the new park. A pedestrian bridge over the re-designed Pacific Boulevard will connect the two sections of the park.
Street design, a temporary public waterfront space and rezoning applications are all expected to be complete by mid-year.
Construction is not expected to start for another two years as more consultation over design needs to take place.
Source CKNW
For updates and reports relating to specific Downtown neighbourhoods and Vancouver Downtown Condos, or other Vancouver areas click here.