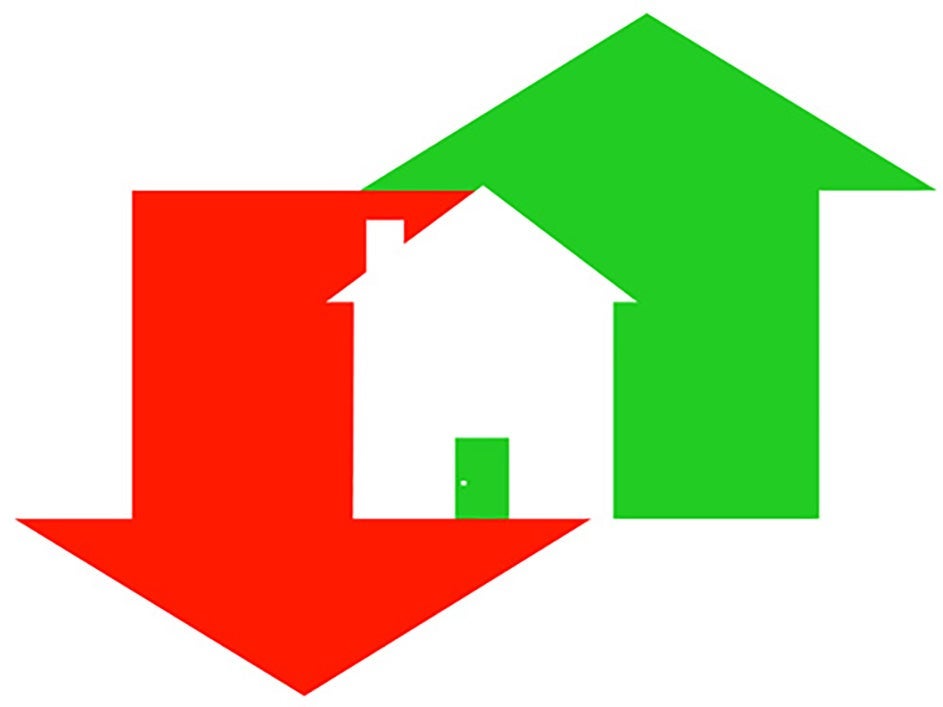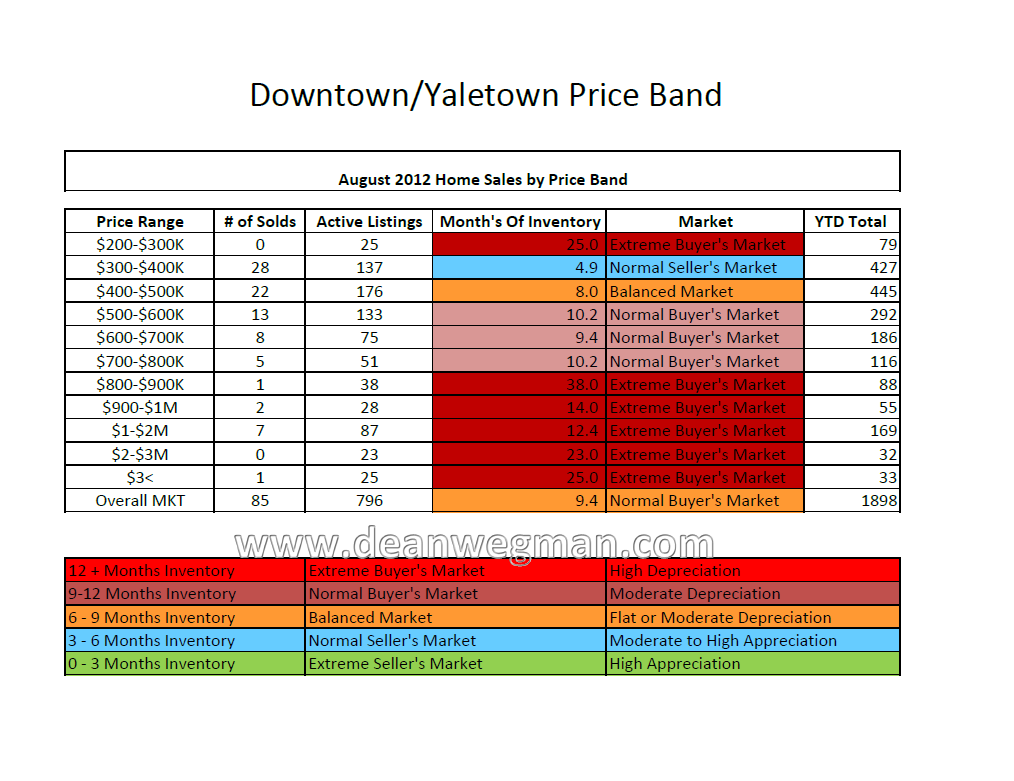 copyright @ DeanWegman.com

According to the August figures just released by the Vancouver Real Estate Board (REBGV) for the Greater Vancouver Area prices remain relatively stable but home sales were the lowest they've been in 14 years. The summer months are historically a "cooling" period before an upturn in the fall as people go away on vacations or focus on other fair weather activities. This year was no exception but a 14 year low was not expected by many Realtors.
The cooling trend we're experiencing is taking place in a majority of Vancouver's neighbourhoods, especially downtown. As you'll see in my "Price Band" update market conditions in most price points favour buyers. People selling their homes are more than ever are reliant on home staging and sharp pricing to attract home buyers.
The Neighbourhoods of False Creek, Coal Harbour, Downtown/Yaletown, Kitsilano, and Mount Pleasant are overall seeing the most favourable buying conditions. Neighbourhoods like the West End, Lonsdale, Grandview, and Fairview remain overall relatively balanced with some bands favouring buyers. To view price band reports for each of these neighbourhoods visit www.deanwegman.com
These conditions are allowing home buyer's to take their time in reviewing a wide variety of home options, and negotiate to their advantage on price and terms such as closing dates and inclusions.
Is this just a summer lull? I hear that question quite a bit and we'll know the answer pretty soon. Over the past 10 years we have seen home sales increase during the fall. If that trend holds true conditions could balance out again this fall as the majority of BC economists are predicting.
It's not all bad news for home sellers. The fundamental driver's of housing demand support this summer's cooling off period as a temporary lull. Interest rates remain low and are expected to stay low possibly well into next year and some speculate into 2014. Net migration from other provinces and immigration from other countries like China continues to expand our population. Lastly our labour market continues to strengthen as we've seen recent solid growth numbers in Vancouver's full time employment. BC Consumer confidence has shown signs of improvement but remains fragile over concerns for the US and European economies.
Most analysis I've read predicts home prices will remain relatively flat for the remainder of the year. I expect buyers will maintain their advantage in the market place throughout the fall.
Buying? Selling? Need More Information?
We're Downtown's Condo Experts! Contact us here.