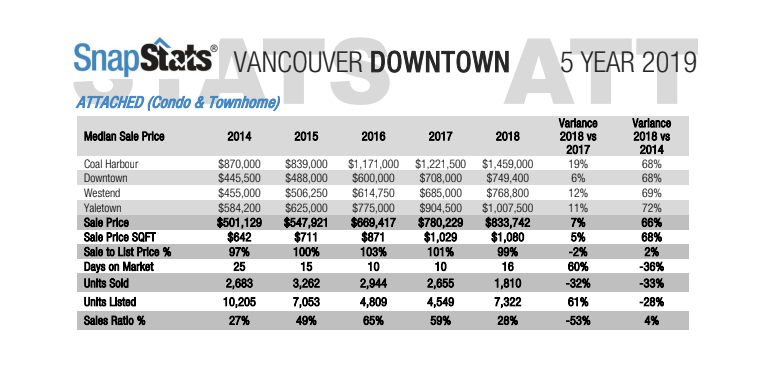 Vancouver downtown condo prices saw exceptional price gains since 2014 despite the slow down of the last 12 months. 
Coal Harbour and Downtown were tied for 3rd and 4th place with 68% appreciation in median prices over the last 5 years. The Westend was marginally better with 69%, and then Yaletown ranked 1st with 72% growth.
Thinking of buying or selling a downtown condo? We're here to help! Contact us to find out why we sell the most.
All stats derived from Dean Wegman & SnapStats.